HOW TO ACCESS INNOGEN CORPORATE EMAIL ACCOUNT
1. Open a browser then type
2. Type your email account and password, then press login button.
3. For first-time setup of email account you need to choose a webmail application (horde, roundcube, squirrelmail) and click the default. We recommend employees to click horde as webmail application.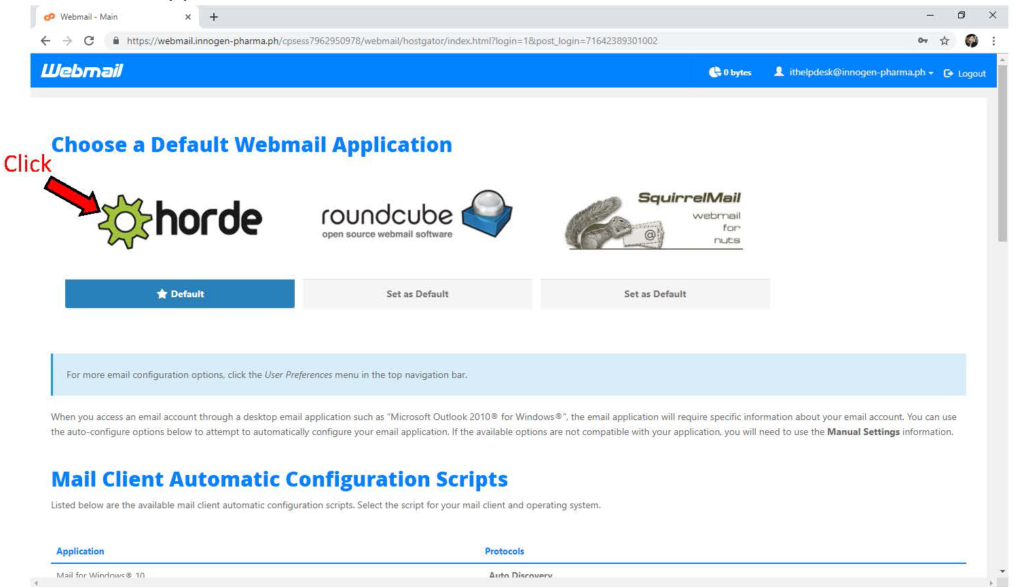 4. Horde webmail application has the modern features and almost the same as other online email like gmail and yahoo. You can easily adjust and learn how to use it.
5. Please don't forget to change your password, please click the email account name from the upper right then click Password & Security.
6. Enter your new password inside the text box. Reminder, your password strength must be above 70/100. Click Save to apply the changes in your password.
7. Create new message. Click New Message then a compose window will prompt.
8. Never forget to logout