One of the most common gastric problems faced by people is hyperacidity. And face it, it is very uncomfortable. The stomach normally secretes acids, which are essential for the digestion of food. However, due to various reasons, there are moments when stomach produces excessive acids, which then, causes the flames in your tummy.
Hyperacidity has various symptoms, which can include sudden stomach pain, vomiting, loss of appetite, flatulence and heartburn. Sometimes, the problem aggravates and lead to other complications such as chronic indigestion and gastric ulcers.
Many can cause hyperacidity, and it can be your eating habits. The way you eat and what you eat are some of the important factors that you must pay close attention to. Smoking and alcohol can also be contributing factor to hyperacidity, as well as stress and medicines that you take.
Recommended food to eat
Fruits and vegetables
Lightly seasoned baked, broiled or steamed food
Reduced-fat dairy foods like yogurt and cottage cheese
Fresh lean cuts of beef, pork, poultry and fish in small portions
Low fat whole grains like brown rice, whole oats, whole wheat, and quinoa
Do not forget the water – it helps dilutes stomach acids and improves functioning of the entire digestive system. It also helps sooth and cool the burning sensation one feels in the throat and stomach.
Foods and Drinks to Avoid
Citrus fruits such as lemons, tangerines, oranges
Fried and fatty food
Spicy food
Tomatoes and tomato sauce
Whole fat milk, high fat creams, chocolate milk
Strongly flavored cheese
Caffeinated beverages, soft drinks and alcohol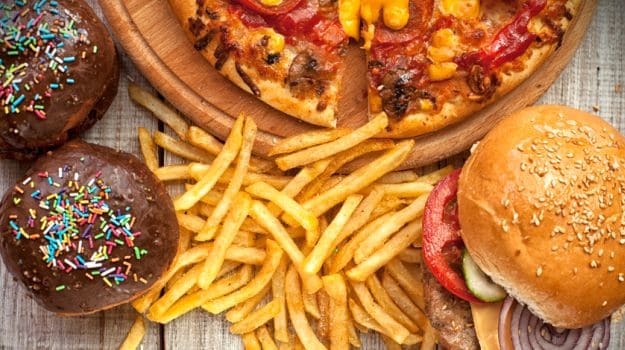 Diet plays an important role in controlling stomach acid. So, make sure that you steer clear of what can cause reaction within your stomach. Do not hesitate to reach out to your doctor.
Sources: